Welcome to
Dusky Goose
Since 2002, Dusky Goose has called the Dundee Hills home. Nestled between the protective rain shadow of Oregon's Coast Range to the West and the majestic Cascade Range to the East, our Rambouillet Estate Vineyard lies in the cool climate heart of the Willamette Valley, perfectly suited for growing World Class Pinot Noir and Chardonnay.
Featured Wine
The Dundee Duo
Vintages 2016 and 2017
The Dundee Duo
Our Dundee Hills Pinot Noir is a genuine expression of the terroir we call home. Dusky Goose is known for our extensive library collection and we love to share our beautifully aged Pinot Noirs. Enjoy this gift set with friends and family to see how how different growing seasons and time in bottle influence the wine.
2016 Dundee Hills Pinot Noir
2017 Dundee Hills Pinot Noir
$150/set (ground shipping included)
*Club members receive 10-20% off retail pricing
Order by December 12th for Christmas Delivery
Shop The Dundee Duo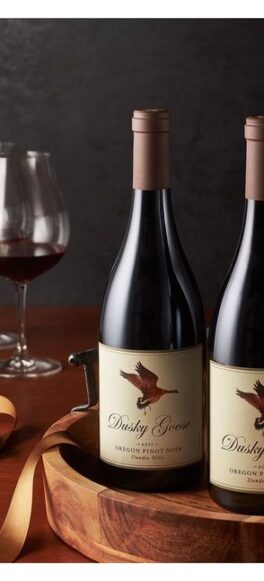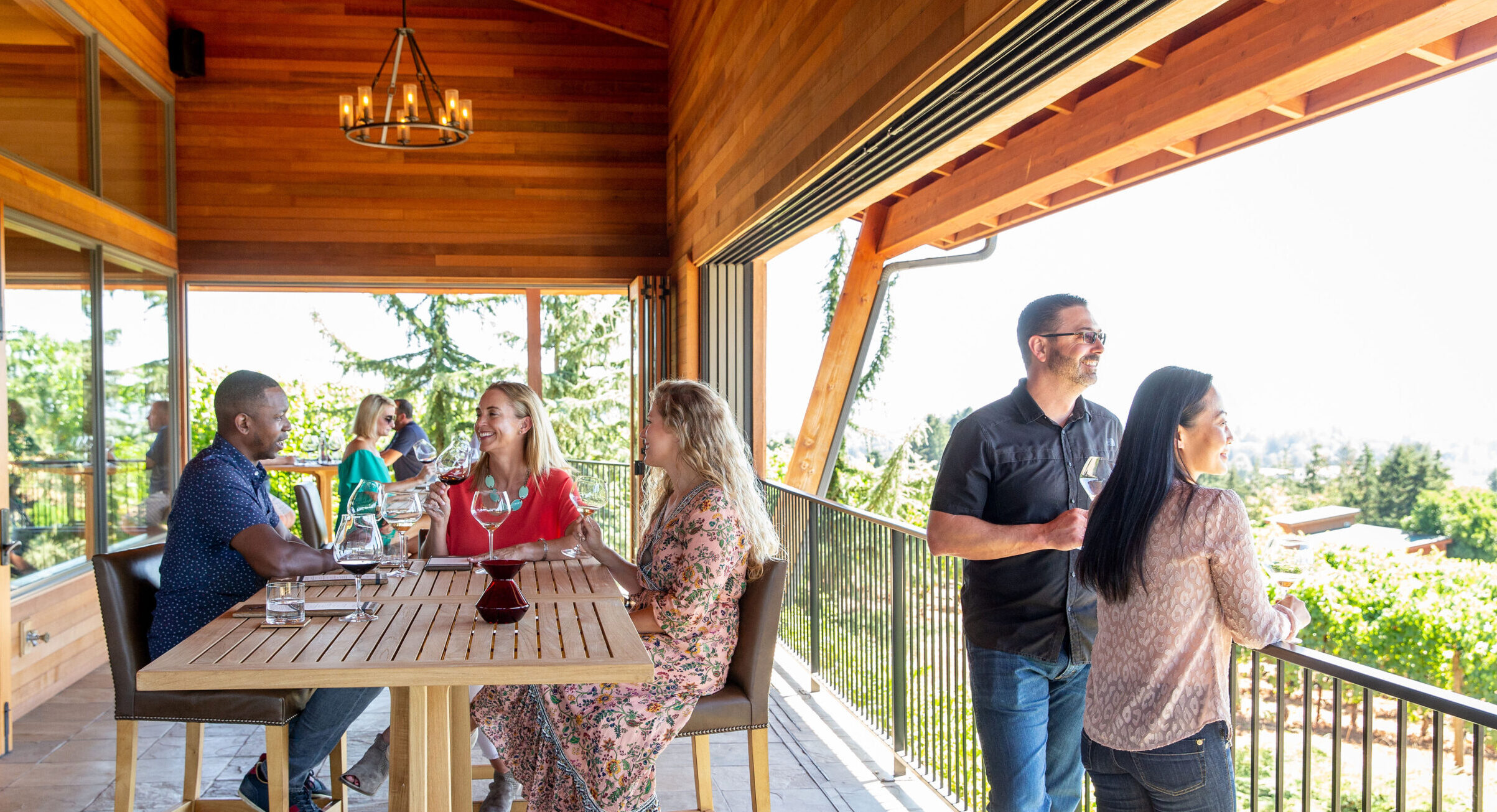 Our Home in the Dundee Hills
We never get tired of the view. With a sweeping outlook onto the Willamette Valley sprawling before us & anchored by majestic Mount Hood to our East, Dusky Goose is one of Dundee's not-so-secret hidden gems.
We offer a number of exclusive experiences to explore, appreciate and enjoy our singular place and practice of making World Class wines since 2002.
This is your open invitation to visit, decompress, relax, and enjoy the most exciting winegrowing region in the United States.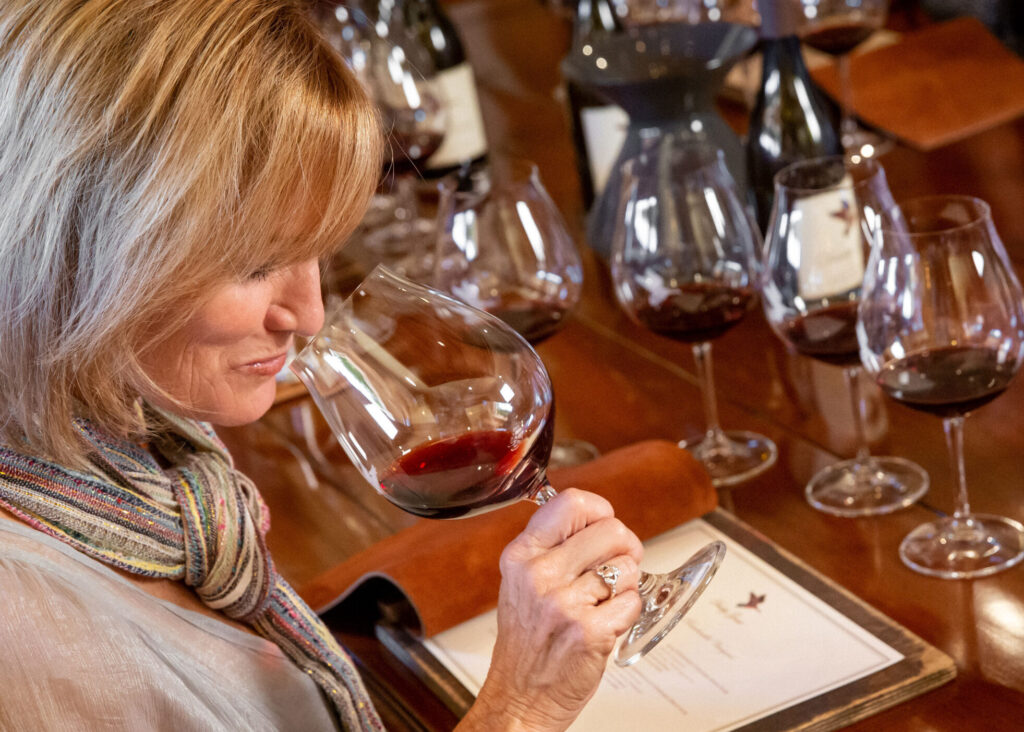 Joining the Cellar Club
One measure of our success is by the quality of the relationships that we've built with our guests, friends and supporters for over twenty years. Making singular wines in a singular place has brought us a one of a kind following.
We have curated a series of exclusive wine subscription packages sent directly to your door each season for you to choose from.
Dusky Goose Members enjoy some of the Willamette Valley's most compelling benefits.
Featured Library
Holiday Gifting
Enjoy 15-25% off our Holiday Gift Sets through Cyber Monday!
We are thrilled to introduce our 2022 Dusky Goose Holiday Gift Guide.
To celebrate our 20th Anniversary, we've cultivated a collection of gift sets featuring our best wines to kick-off the season of giving for every recipient on your list.
To make ordering easy, we'll ship to your recipients at no additional cost thru December 12th.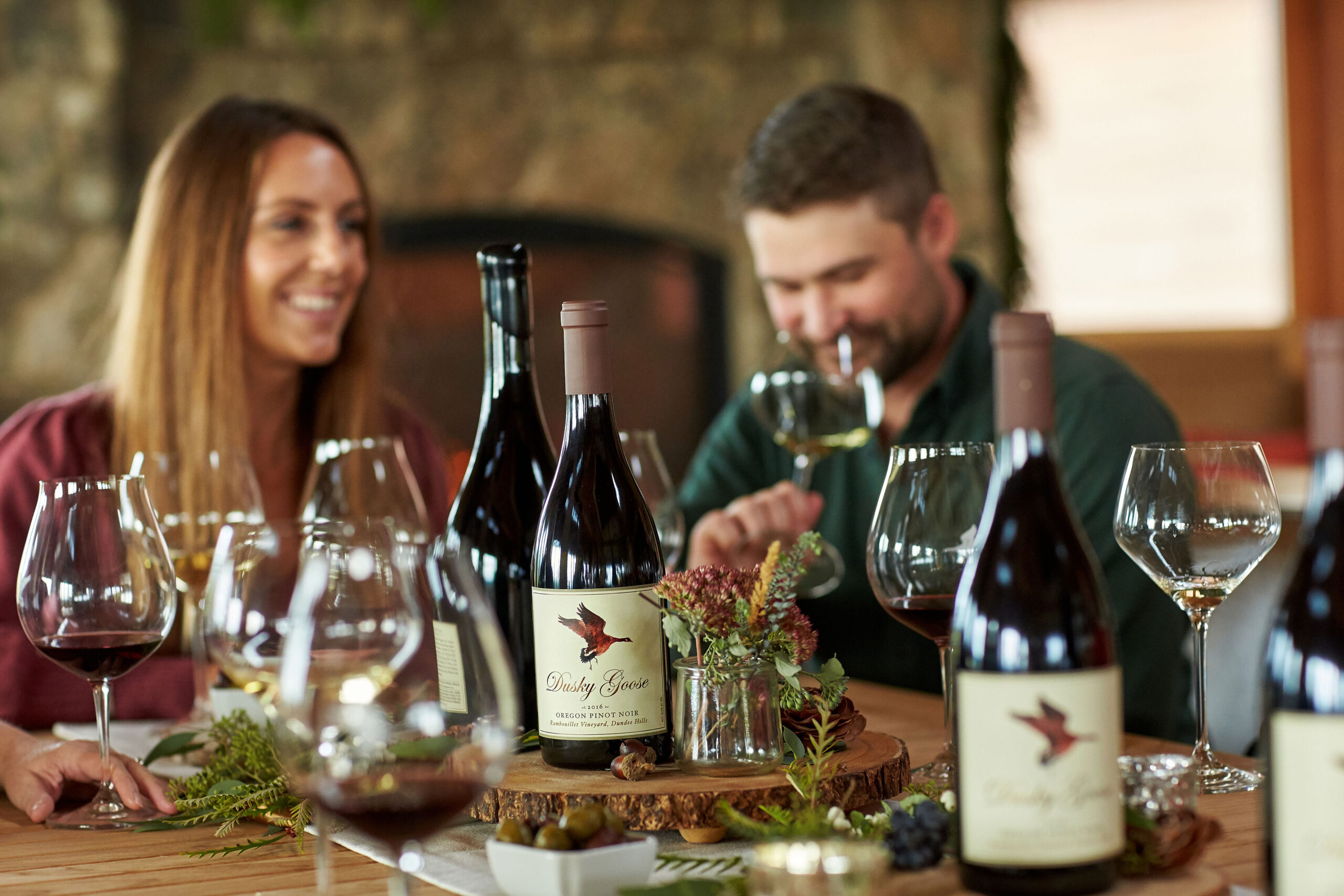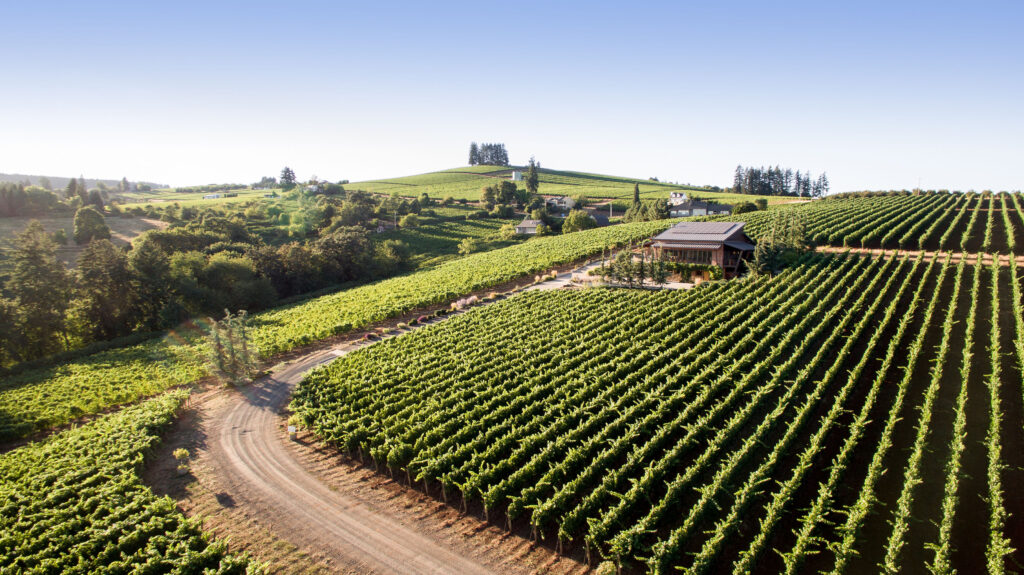 Our Dundee Origins
Dusky Goose was founded in 2002 in Dundee – Oregon's premier winegrowing region, by John and Linda Carter.
The object from the beginning was to make memorable, age-worthy wines that rival the best examples of Pinot Noir and Chardonnay from the Old World.
What People Are Saying About Dusky Goose
"Great venue and wonderful wines. A must-see on every wine enthusiast's list of wineries."
"The entire experience was outstanding, the people the wine & the setting. Must be repeated."
Hello! I am a big Dusky Goose fan …(we) are all passionate members of your wine club and life long fans … please keep up the amazing work! We have spent the summer running the 2015 Fennwood against all pinots and Burgundies we could find and the 2015 Fennwood won each and every competition, resulting in hours of enjoyment. Thank you!
"