Welcome to
Dusky Goose
Since 2002, Dusky Goose has called the Dundee Hills home. Nestled between the protective rain shadow of Oregon's Coast Range to the West and the majestic Cascade Range to the East, our Rambouillet Estate Vineyard lies in the cool climate heart of the Willamette Valley, perfectly suited for growing World Class Pinot Noir and Chardonnay.
Featured Wine
2013 Dundee Hills Pinot Noir
Our 2013 Dundee Hills Pinot Noir is a classic example of the Dundee Hills region. This wine starts out with lovely black pepper aromatics, followed by beautiful earthiness and mushroom notes. The bright acidity and richness throughout creates a balanced, cooler vintage wine.
The 2013 vintage in the Willamette Valley was a challenging one due to the onset of a rain storm in September. This resulted in harvesting the fruit in two picks. Even though this vintage presented challenges, the wines produced show great quality - with many considering the coolness and longer hang-time a big benefit, preserving acidity and flavors, while minimizing alcohol. 
Shop 2013 Dundee Hills Pinot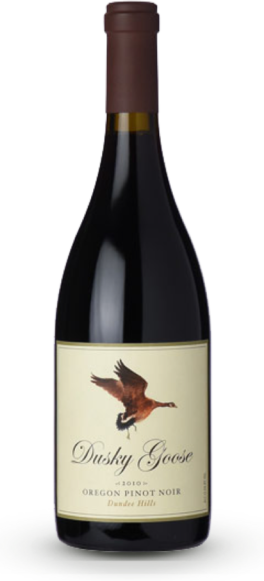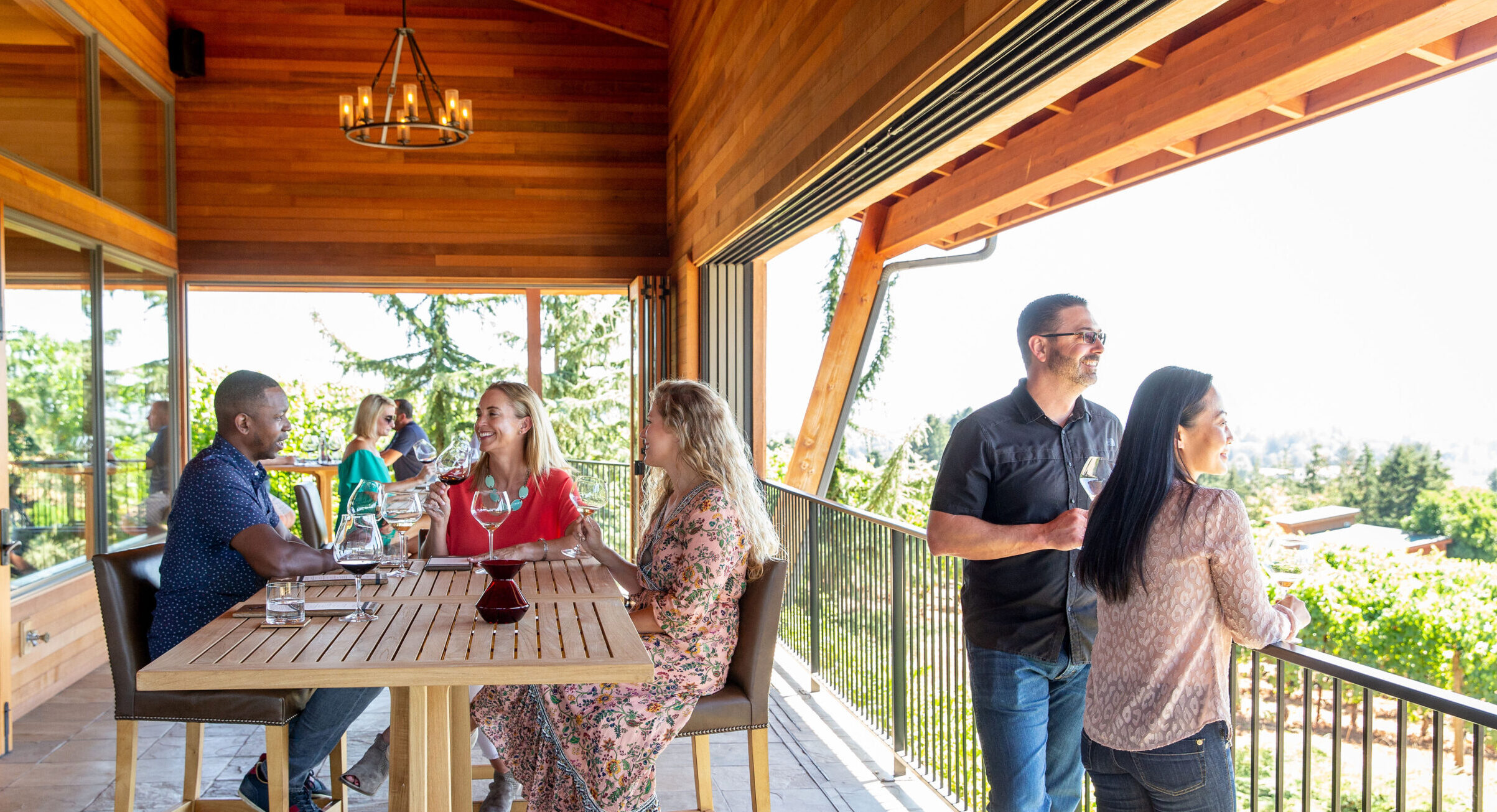 Our Home in the Dundee Hills
We never get tired of the view. With a sweeping outlook onto the Willamette Valley sprawling before us & anchored by majestic Mount Hood to our East, Dusky Goose is one of Dundee's not-so-secret hidden gems.
We offer a number of exclusive experiences to explore, appreciate and enjoy our singular place and practice of making World Class wines since 2002.
This is your open invitation to visit, decompress, relax, and enjoy the most exciting winegrowing region in the United States.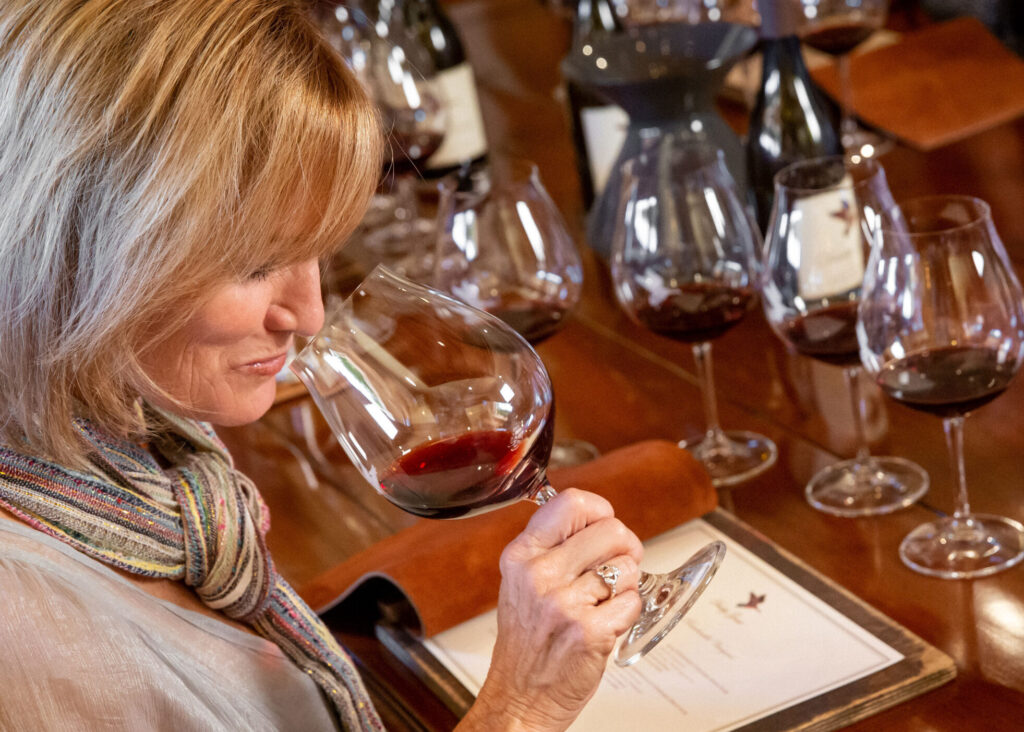 Joining the Cellar Club
One measure of our success is by the quality of the relationships that we've built with our guests, friends and supporters for over twenty years. Making singular wines in a singular place has brought us a one of a kind following.
We have curated a series of exclusive wine subscription packages sent directly to your door each season for you to choose from.
Dusky Goose Members enjoy some of the Willamette Valley's most compelling benefits.
Featured Library
Improving With Age
Dundee Hills Pinot Noir
Time is the ultimate luxury and the best wines in the world self-identify by their improvement with age. Dusky Goose wines are no exception. Each vintage, we earmark a selection of cases to be sold after extended cellaring. This is your opportunity to get a last look at bygone exceptional vintages in limited release offerings.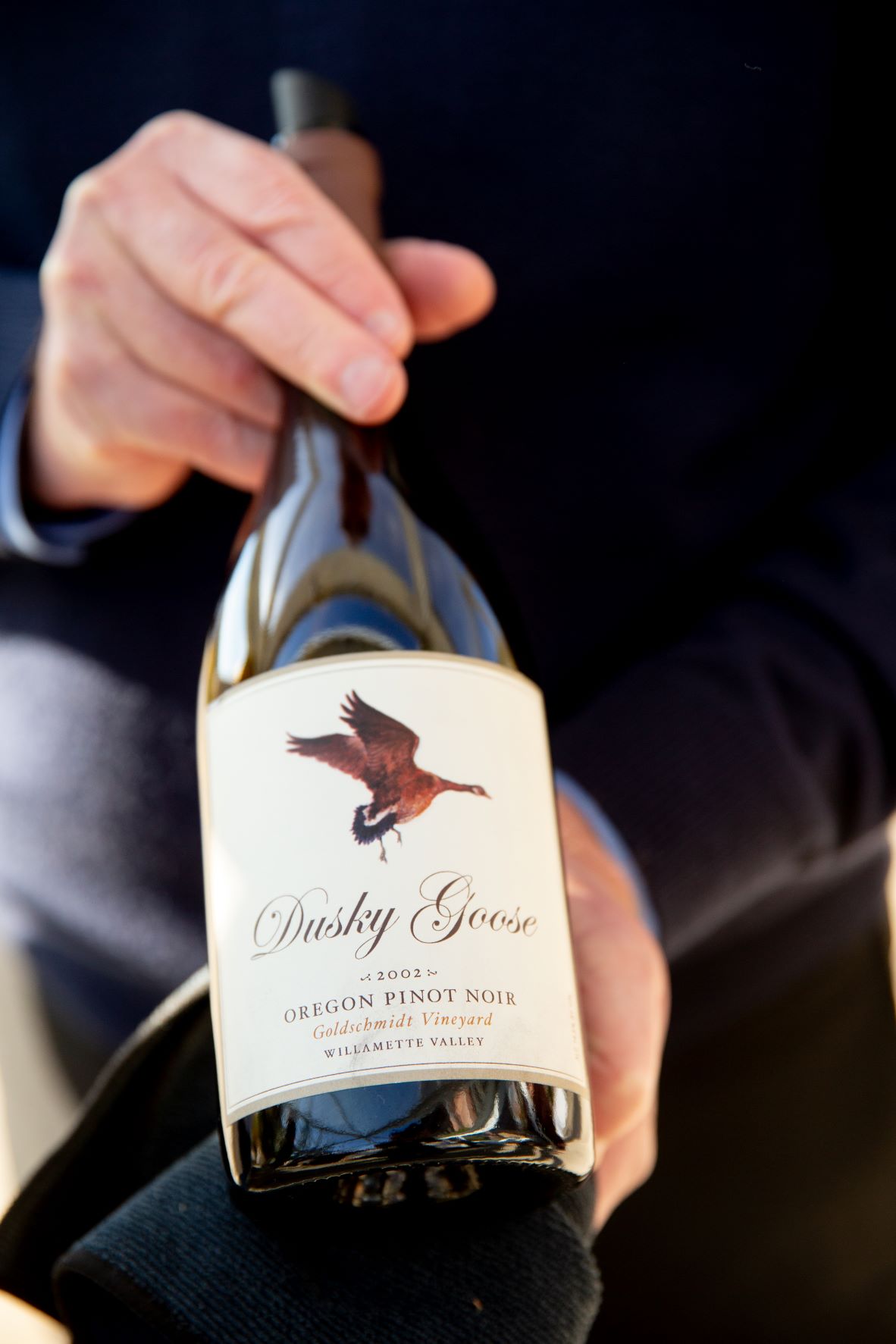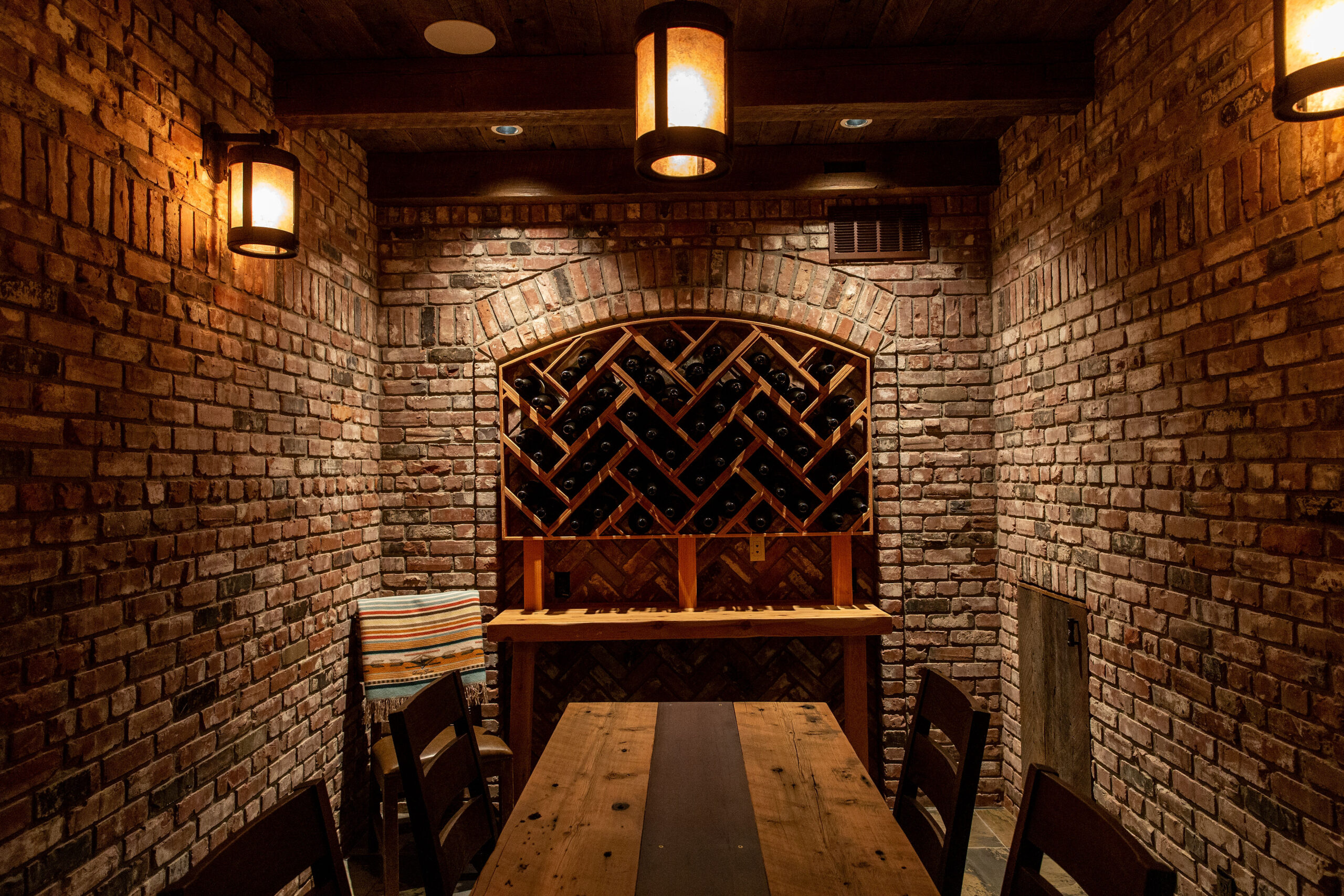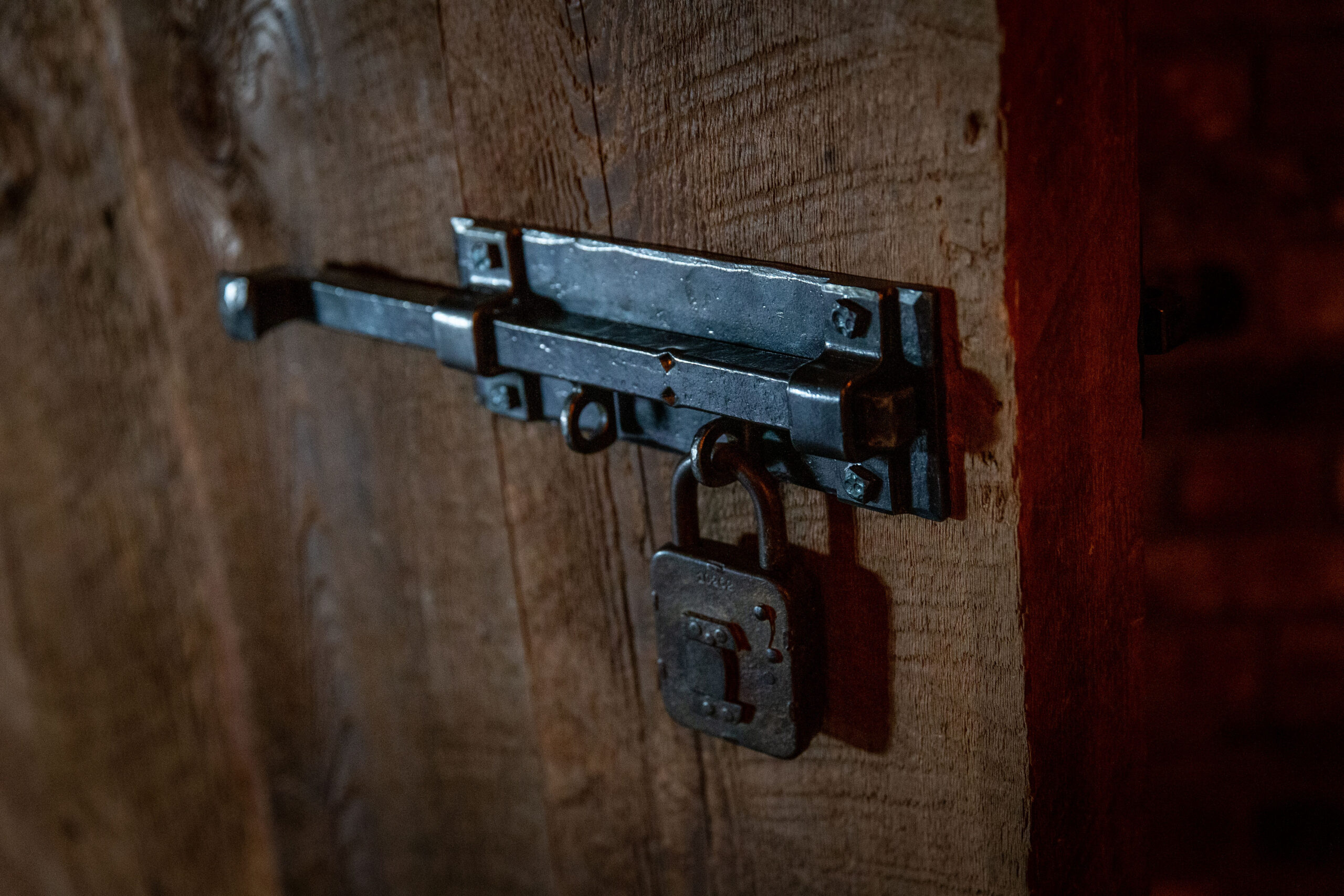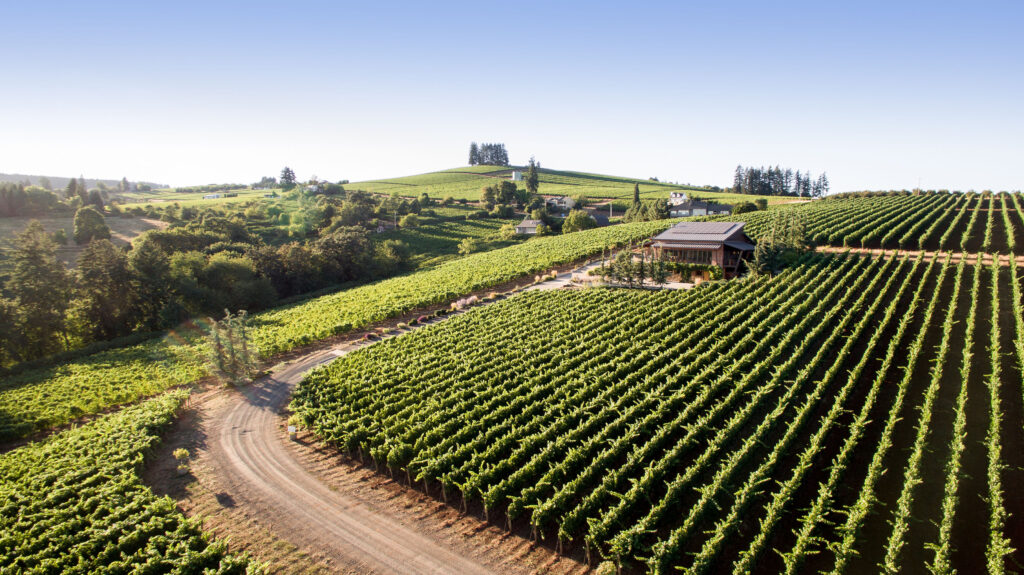 Our Dundee Origins
Dusky Goose was founded in 2002 in Dundee – Oregon's premier winegrowing region, by John and Linda Carter.
The object from the beginning was to make memorable, age-worthy wines that rival the best examples of Pinot Noir and Chardonnay from the Old World.
What People Are Saying About Dusky Goose
"Great venue and wonderful wines. A must-see on every wine enthusiast's list of wineries."
"The entire experience was outstanding, the people the wine & the setting. Must be repeated."
Hello! I am a big Dusky Goose fan …(we) are all passionate members of your wine club and life long fans … please keep up the amazing work! We have spent the summer running the 2015 Fennwood against all pinots and Burgundies we could find and the 2015 Fennwood won each and every competition, resulting in hours of enjoyment. Thank you!
"