Escape to Wine Country!
At Dusky Goose, we call Dundee home. Our spectacular, Rambouillet Estate Vineyard is nestled in the heart of the Willamette Valley with one-of-a-kind, 'appointment viewing' of Oregon's majestic Mount Hood and the Cascade Mountain Range to the East.
You have arrived. Relax in the tranquility of our open-air veranda, surrounded by stunning views in every direction.
We have crafted a number of different experiences to taste, enjoy and learn about Dusky Goose's unique history and our place in the Willamette Valley.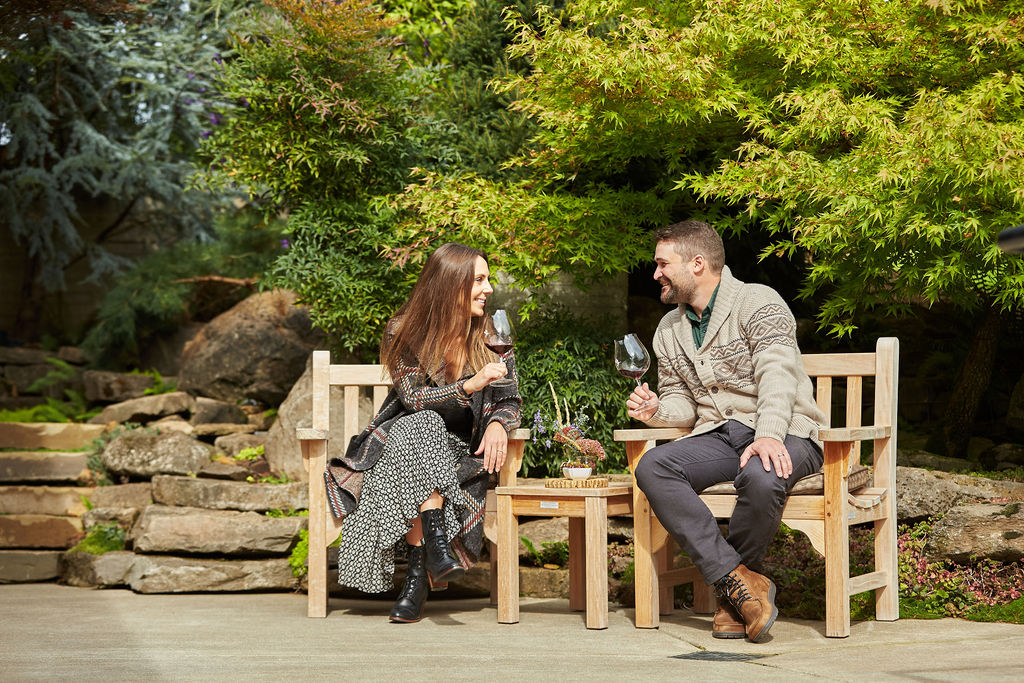 The Oregon Experience
We welcome reservations and walk-ins daily in our Dundee Hills Tasting Room.
Estate Tasting – Enjoy selections from the Dusky Goose Cellar including our most-sought-after Single Vineyard Pinots – $40 per person (Complimentary for Members)
One flight fee is waived per 2-bottle purchase of our Featured Wines
Same day tastings available, please call 503-857-5776
Private Tastings in the Pendleton Room
At Dusky Goose we are famous for taking our time.  With an exacting attention to detail, our mission is to bring out the best of the Willamette Valley each vintage to make wines that endure.
We think the warmth of our private Pendleton Room is the best place in Dundee to connect, share and appreciate the little things of each passing vintage.
Our Dusky Goose educators will take you through a private tasting experience highlighting our rich history of making World Class Pinot Noir and Chardonnay in the Dundee Hills for the past 20 years. Take advantage of this rare opportunity to explore vintage history through the Dusky Goose Pinot Noir Library Collection in one of the most unique, private settings in the Willamette Valley.
The flight is composed of six library wines that span the last 20 vintages and are only available to taste in this curated experience.
$125 per guest | Includes a Library Retrospective Tasting of iconic Dusky Goose wines from the heart of the Dundee Hills accompanied by curated, seasonal snack provisions.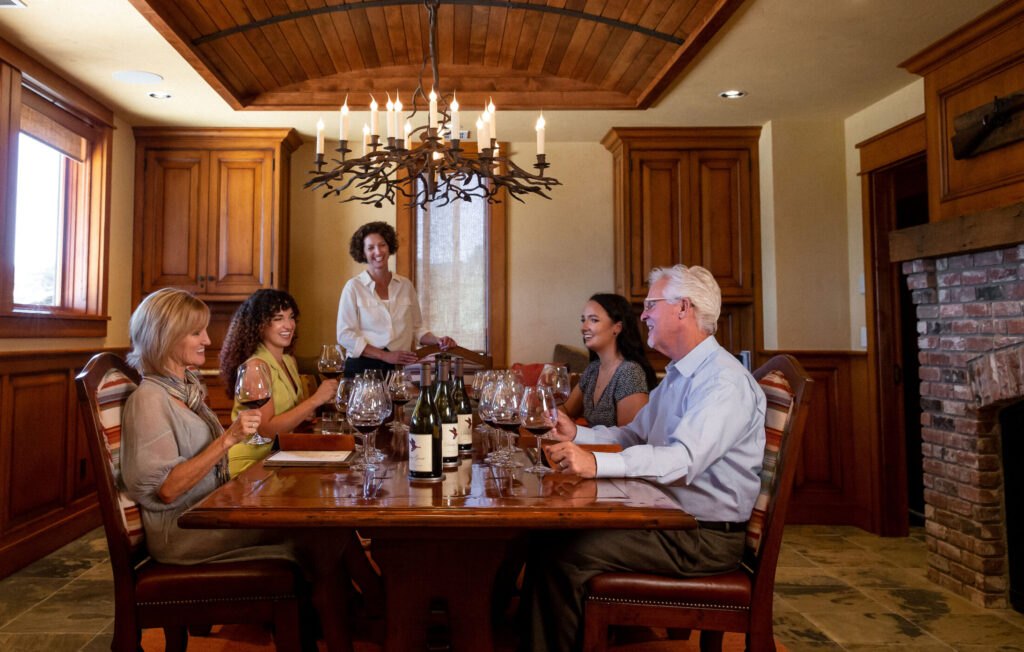 Featured Event
SOLD OUT Winemaker Dinner Series - November 28th
Join us as we kick off the Holiday Season in the Willamette with our Winemaker Dinners; exclusively for our Cellar Club Members.
Dusky Goose Winemaker, Hans Van Dale, and local legend, Chef Paul Stanislaw, from Alchemy NW Catering, have teamed up to create a thoughtful, five-course food and wine pairing to celebrate the bounty of the season.
This event is sold out. Please be on the lookout for future dates!
November 28 - November 28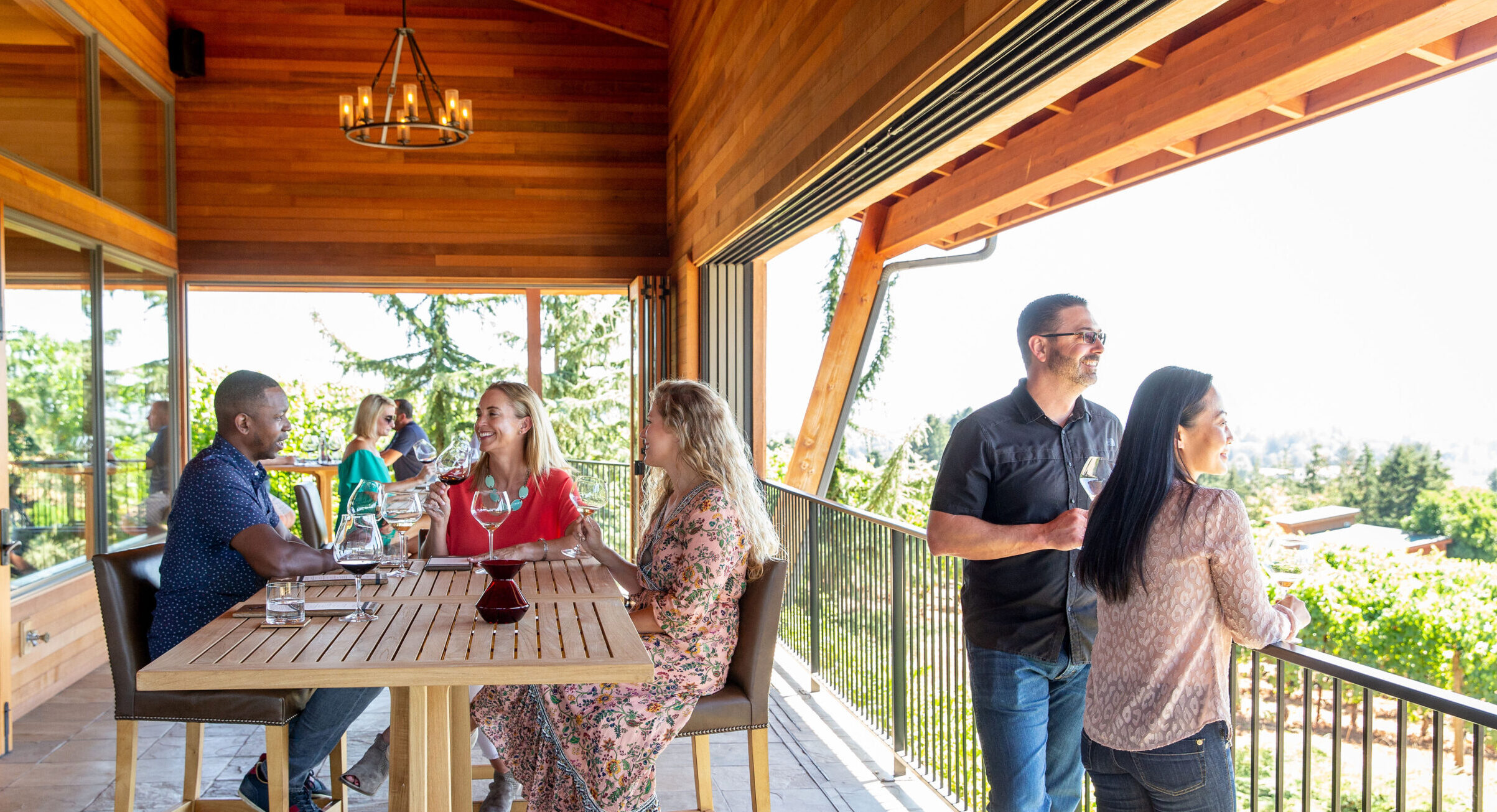 What People Are Saying About Dusky Goose...
Great venue and wonderful wines. A must-see on every wine enthusiast's list of wineries."
The entire experience was outstanding, the people the wine & the setting. Must be repeated."
"I had an incredible time at this winery. On top of the beautiful facility, Liz made the first tasting of our vacation exceed expectations. It was clear that she knew and cared about their wine as well as our entire experience in Oregon wine country. Will definitely be back on a future trip!"