Dusky Goose's Oregon Roots
Dusky Goose was founded in 2002 in the Dundee Hills, Oregon's premier winegrowing region, by native Oregonians John and Linda Carter.
Claiming the Dundee Hills as the place to make their mark for growing World Class wines from the Willamette Valley set the Dusky Goose mission into motion.
Dusky Goose's nine-acre Rambouillet Estate Vineyard is located in the heart of the Dundee Hills. The name Rambouillet was chosen as an homage to the Eastern Oregon ranching roots of Dusky Goose owners John & Linda Carter. For generations, Linda's family has been raising Rambouillet sheep for their luxurious wool for the famous mills of Pendleton, Oregon.
The Rambouillet Vineyard was planted on south-facing slopes in the rich, volcanic, Jory soils that have made wines from Dundee famous for their benchmark elegance, superior balance and enduring ageability. The high density plantings of Dijon Clone Pinot Noir, with south-facing exposures to maximize seasonal daylight, place the Rambouillet Estate Vineyard squarely on the cutting edge of Oregon viticulture.
The Rambouillet Estate Vineyard is farmed with cutting-edge low-impact farming, a commitment to low-yields, limited production levels and no compromises to the integrity of the fruit, vines or the land. Our's is a 'no-compromise approach' to growing superior quality fruit year after year.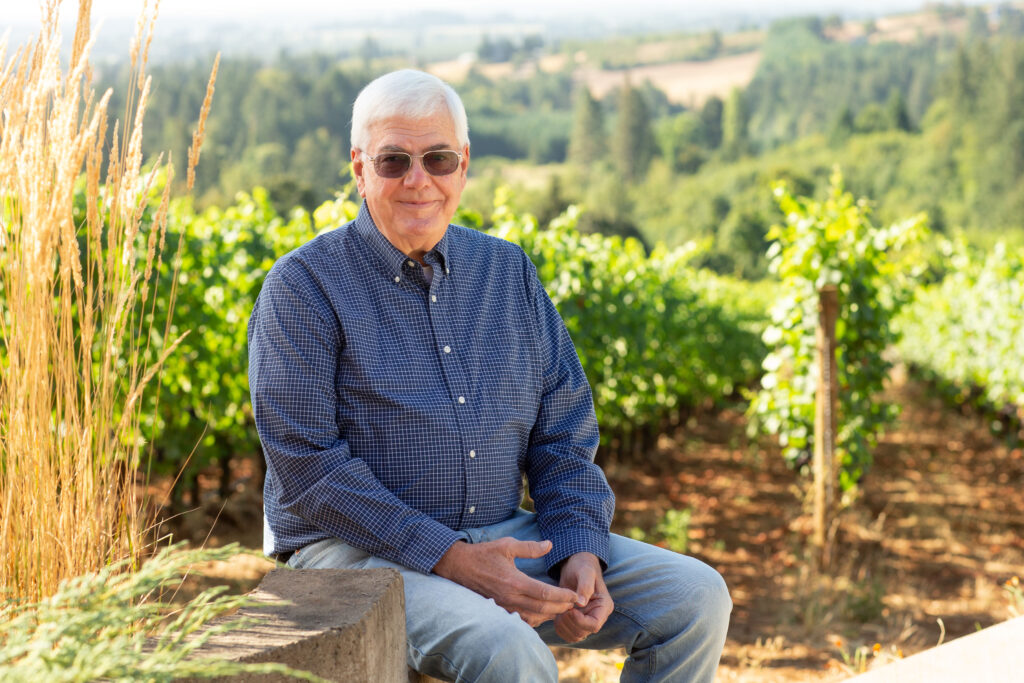 A Worthy Pursuit
From the outset, Founder John Carter committed Dusky Goose to the pursuit of creating wines that endure, improving with age, to rival the best examples of Pinot Noir and Chardonnay from the Old World.
Our philosophy has been that great wines begin in the vineyard.  In addition to our primary source at our Rambouillet Estate Vineyard, Dusky Goose also exclusively sources grapes from Dundee's Lillie's Vineyard and Yamhill-Carlton's Fennwood Vineyard.
Planted in 2000, Lillie's is located adjacent to Rambouillet Estate and its recipe for success lies in its south facing slopes, optimal 300′ –  500′ elevations, rich Jory soil, and exclusively plantings of Dijon Clone 115.
Fennwood features a diverse, vital mix of Dijon Clones of Pinot Noir & Chardonnay grown in the famous, marine-sedimentary soils of Yamhill-Carlton.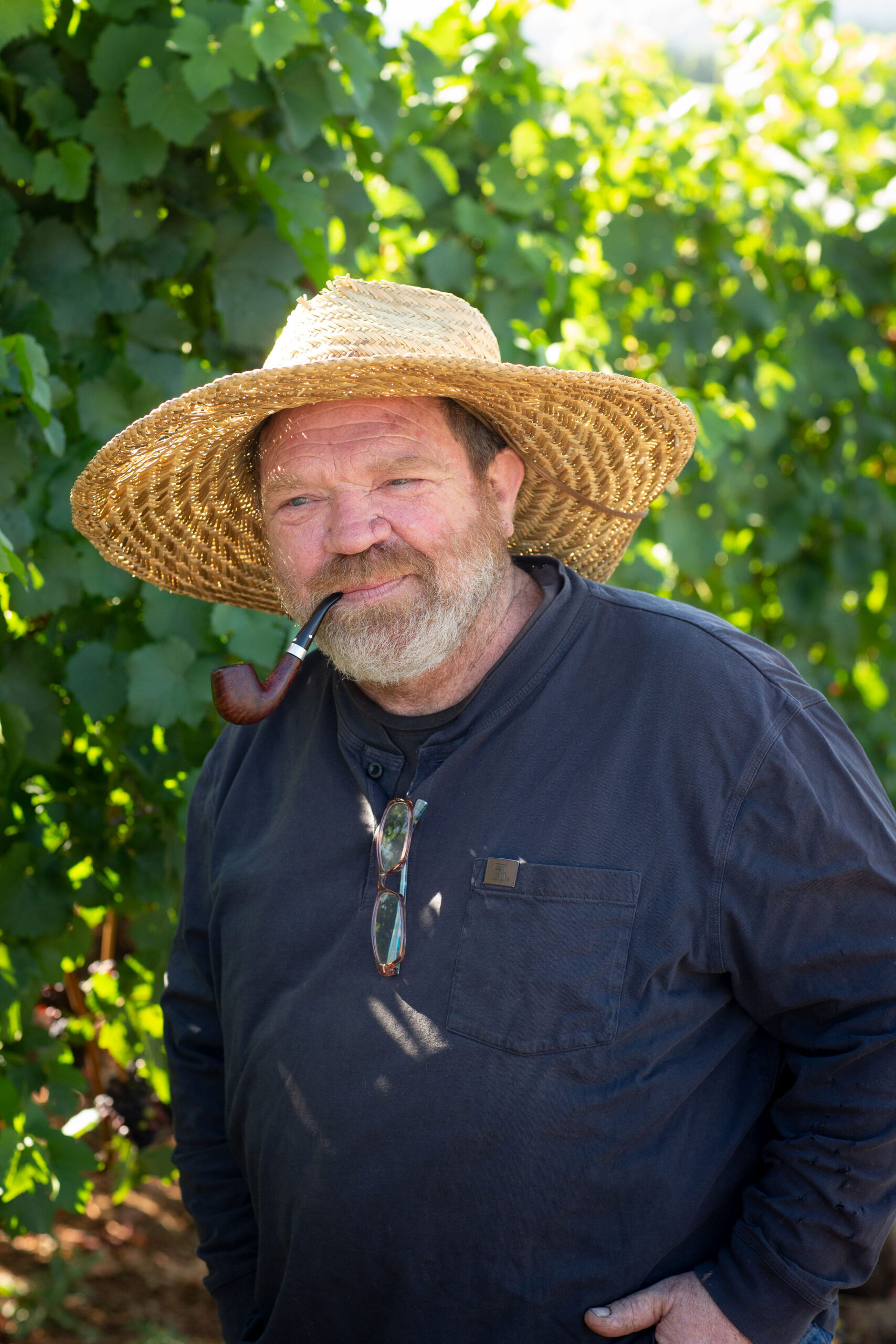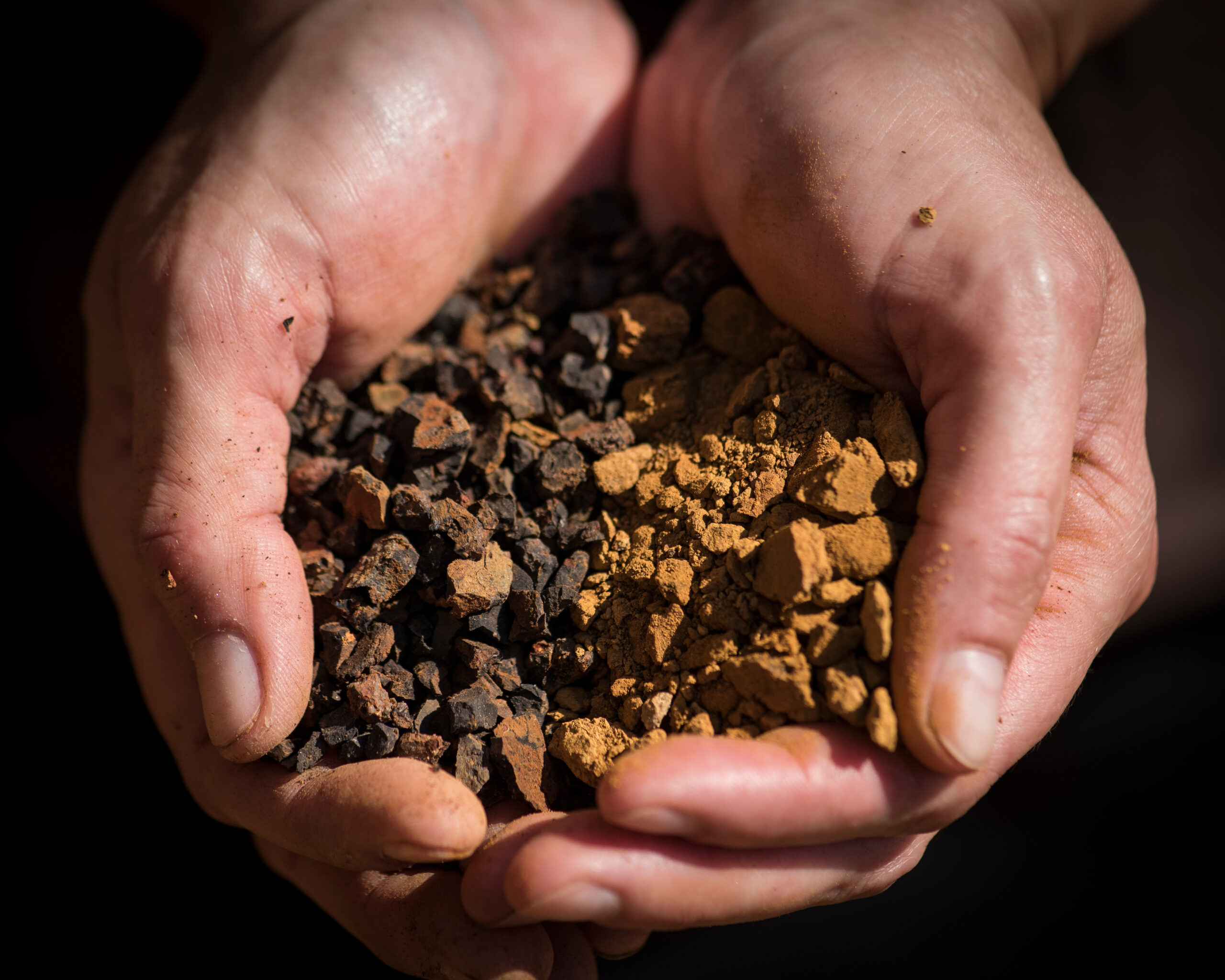 Steady Hands
Founding Winemaker Lynn Penner-Ash and Winemaker Hans Van Dale work closely together at Dusky Goose. Hans has made Pinot Noir from Carneros, Anderson Valley, Central Otago, and most recently, each of the Willamette Valley nesting AVAs. Lynn launched her own eponymous winery in 1998 and is among Oregon's most decorated and most celebrated winemakers. 
Our vineyards are farmed by local legend Andy Humphrey, who has farmed vineyards in the Willamette Valley for over 35 years. Andy's relationship with Dundee Hills dates back to some of the earliest plantings in the region. His exacting farming practices that play out in our photogenic, pristine vineyard rows are the lines in the Dusky Goose fingerprint.
Seeing an opportunity to extend and market the Dusky Goose story across the U.S., John and Linda also grew their partnership with business leaders Tamara and John Lundgren as ambassadors to build advocacy for Dusky Goose on the East Coast.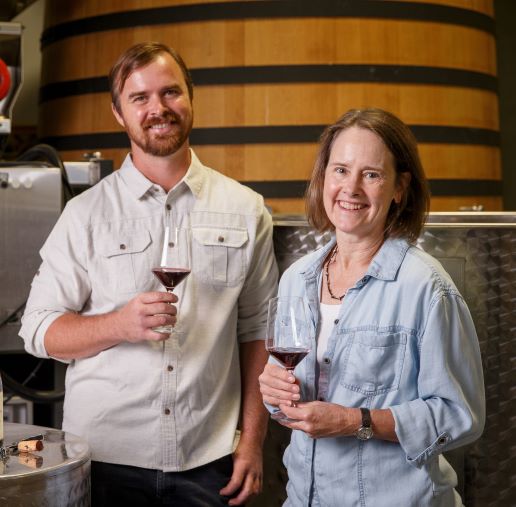 Our People Process
At heart, our process at Dusky Goose is a People Process. Committed to the pursuit to make World Class wines requires a team with a passion for Oregon wine, an attention to detail and deep connections with the local winegrowing community and the Dusky Goose family across the U.S.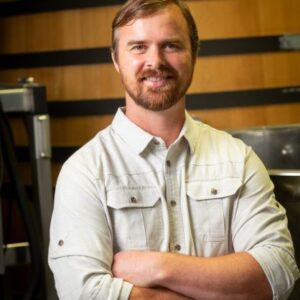 Hans Van Dale
Winemaker
Drawn to Pinot Noir early on in his winemaking career, Van Dale has worked with fruit from Carneros, Anderson Valley, Central Otago, and most recently, every nesting AVA in the Willamette Valley. Before joining Founding Winemaker Lynn Penner-Ash at Dusky Goose, Van Dale was the Assistant Winemaker at Andrew Rich Wines in Carlton. A native of Santa Cruz, Van Dale felt the opportunity and moved to Oregon with his wife—an Oregon native, lifelong Pinotphile and current Winemaker at Penner-Ash. At a new facility in Carlton, Van Dale oversees the production of Dusky Goose and Rambeaux Wines. Inspired by the great producers around the globe, in Burgundy, California, and New Zealand, he seeks to express the singular voice of Oregon Pinot Noir and Oregon Chardonnay, making ageable wines of place.
[javascript protected email address]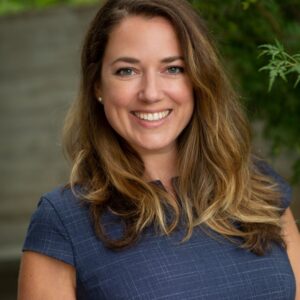 Meghan Vandette
National Sales Director
Meghan has worked in the wine industry since 2009, beginning her career at culinary school in Chicago. Working as a private chef, she helped run a fine wine shop and cultivated her own fine wine education by receiving a second-level certification with the International Sommelier Guild.
Before joining Dusky Goose, Meghan's experience included curating wine lists for restaurants, providing fine wine sales & education for wine distribution companies and managing the Illinois market for Maisons & Domaines Henriot America.
Meghan enjoys cooking, traveling & volunteering with a local dog rescue.
[javascript protected email address]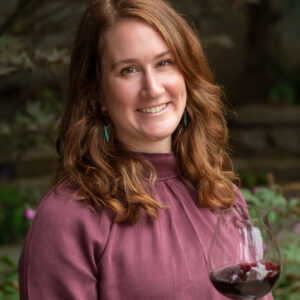 Liz Laskovics-Marcy
Hospitality Manager
Liz specializes in marketing as well as hosting guests at the estate. She views wine as an artistic expression of all the hands, from vine to bottle, that go into making each vintage.
After completing a harvest internship several years ago, she combined her passion for wine with her hospitality background to educate and connect with guests in the tasting room.
Off the vineyard, Liz enjoys spending time with her husband and border collie outside exploring the PNW or listening to live music.
[javascript protected email address]