Featured Library
Improved With Age
Dundee Hills Pinot Noir
Since 2002, we have been producing our Dundee Hills Pinot Noir from high quality fruit. Sourced from our Estate Rambouillet Vineyard and our neighboring Lillie's Vineyard, this wine is a true display of the terroir we call home.
Time is the ultimate luxury and the best wines in the world self-identify by their improvement with age. Dusky Goose wines are no exception. Each vintage, we earmark a selection of cases to be sold after extended cellaring. This is your opportunity to get a last look at bygone exceptional vintages in limited release offerings.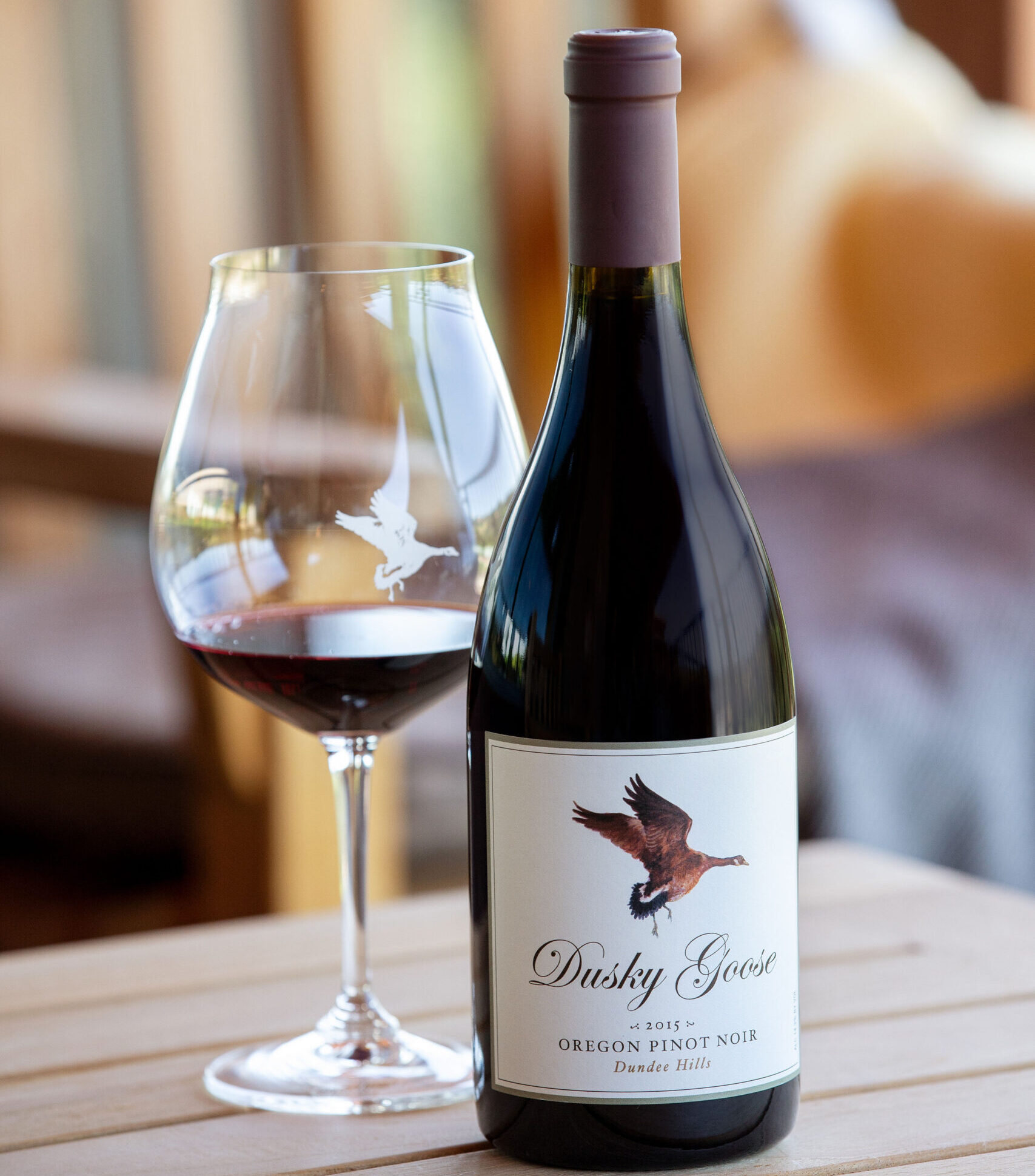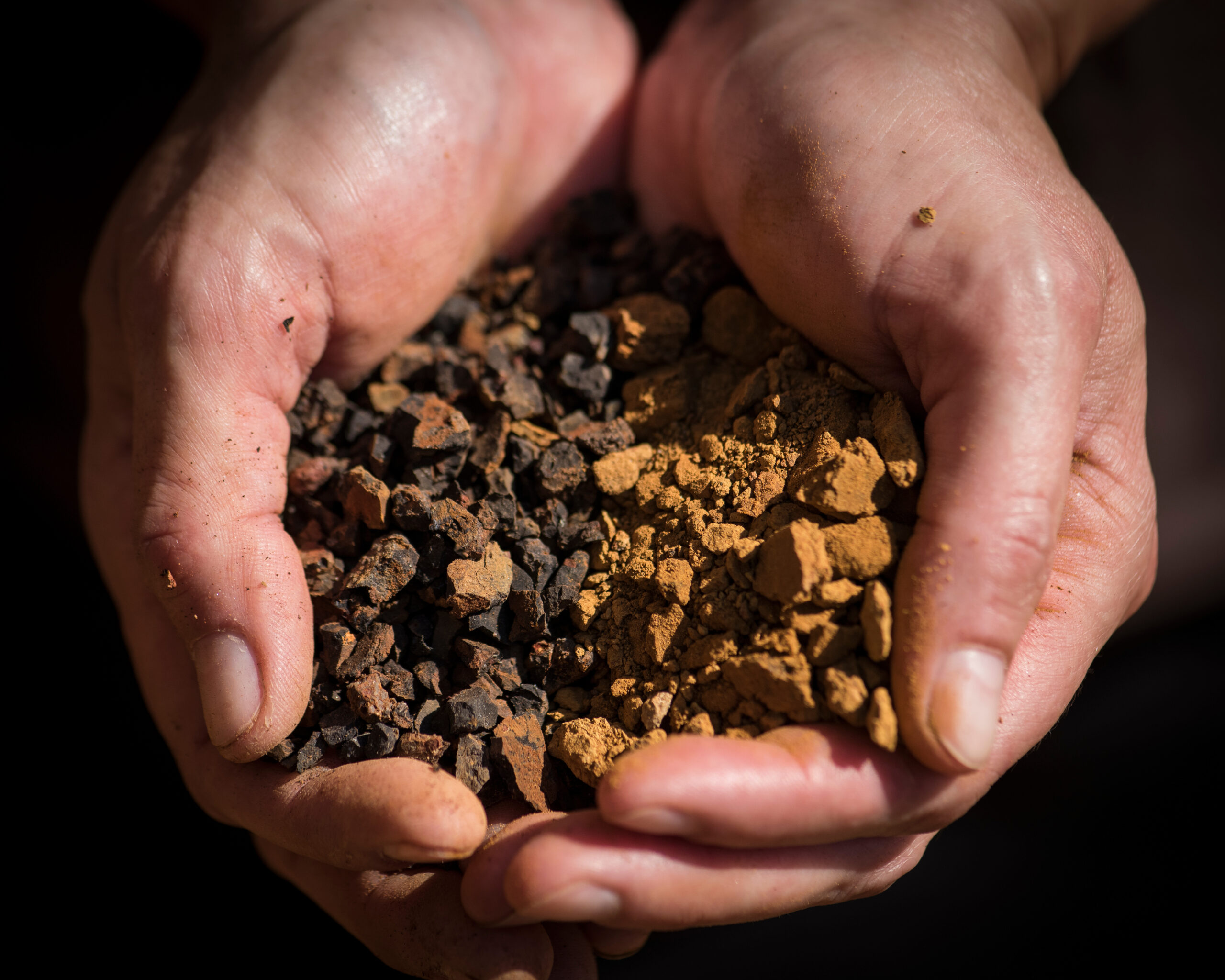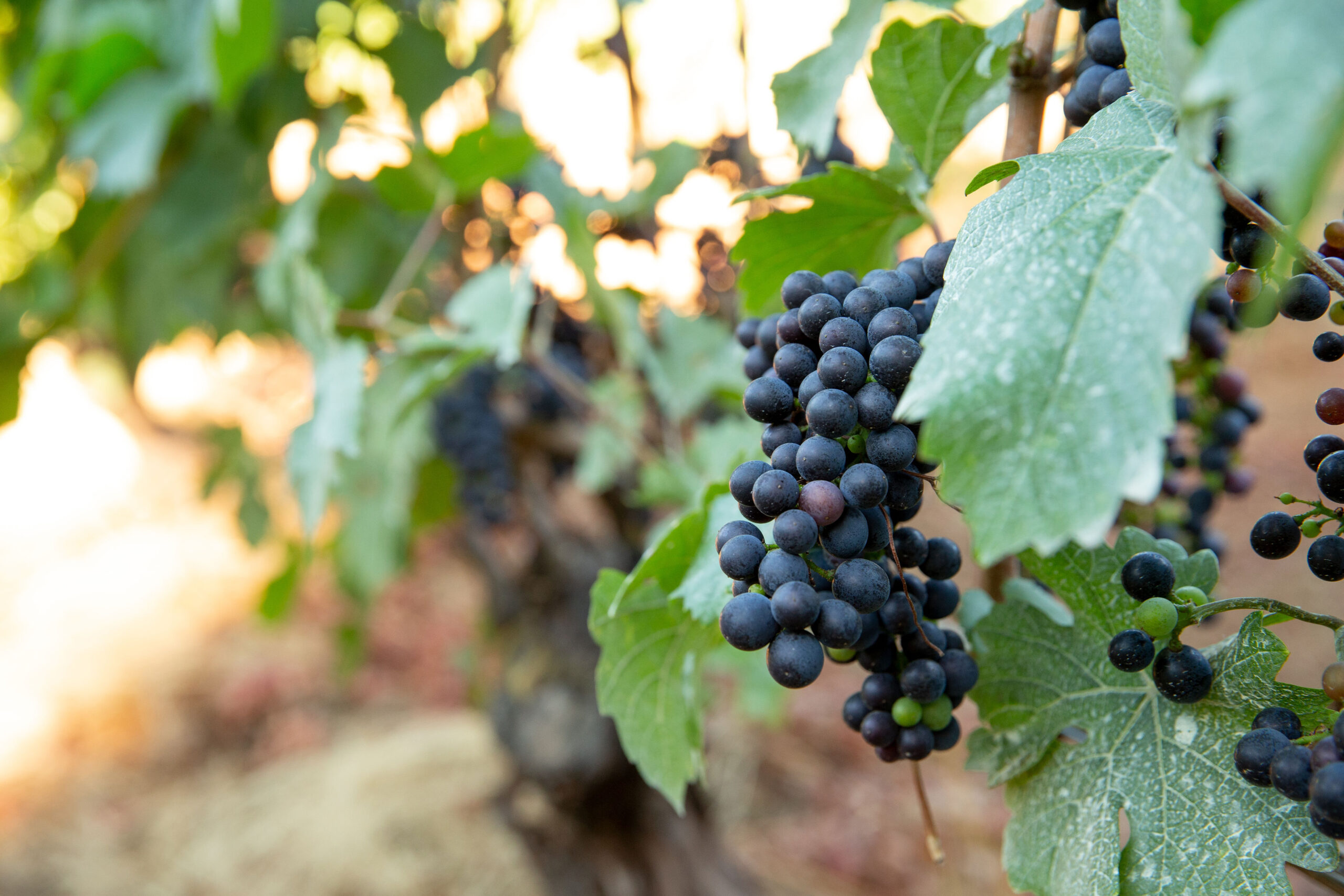 2013
Dundee Hills
Pinot Noir
Our 2013 Dundee Hills Pinot Noir is a classic example of the Dundee Hills region. This wine starts out with lovely black pepper aromatics, followed by beautiful earthiness and mushroom notes. The bright acidity and richness throughout creates a balanced, cooler vintage wine.
The 2013 vintage in the Willamette Valley was a challenging one due to the onset of a rain storm in September. This resulted in harvesting the fruit in two picks. Even though this vintage presented challenges, the wines produced show great quality - with many considering the coolness and longer hang-time a big benefit, preserving acidity and flavors, while minimizing alcohol.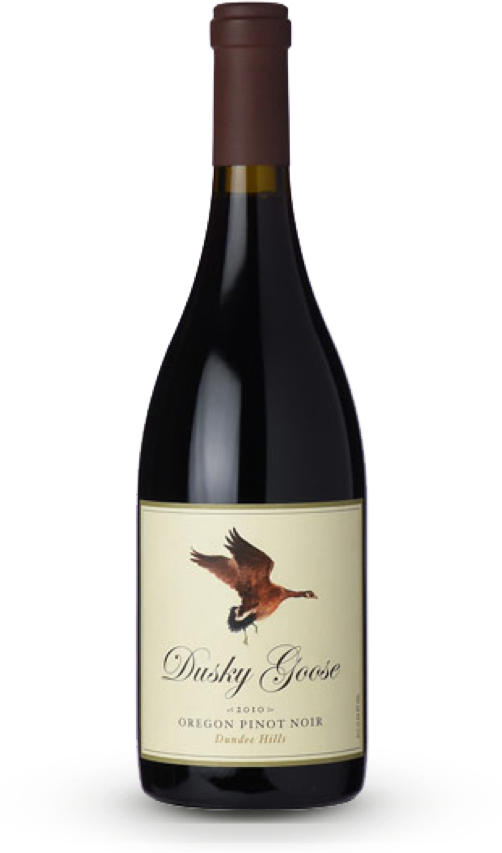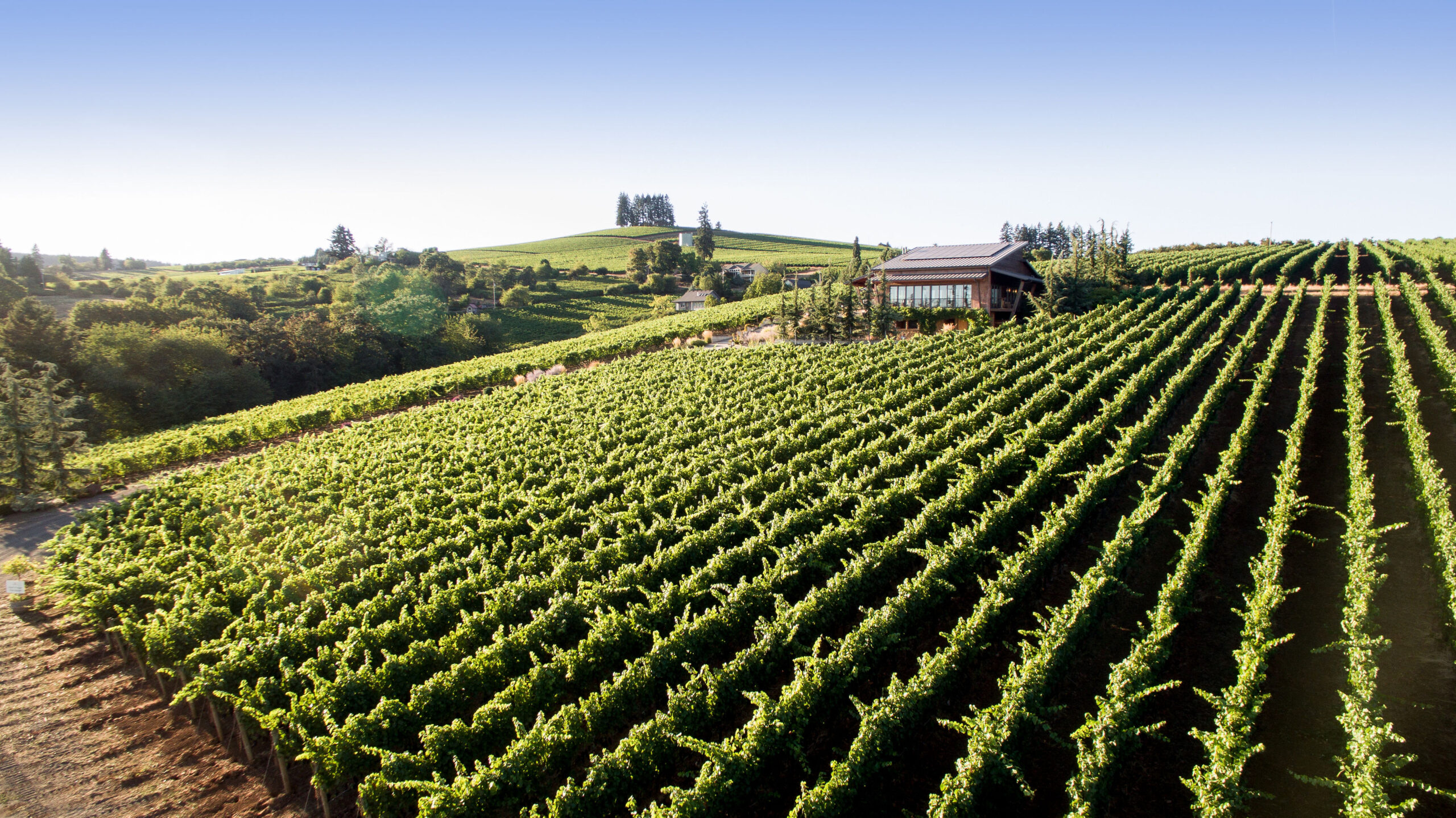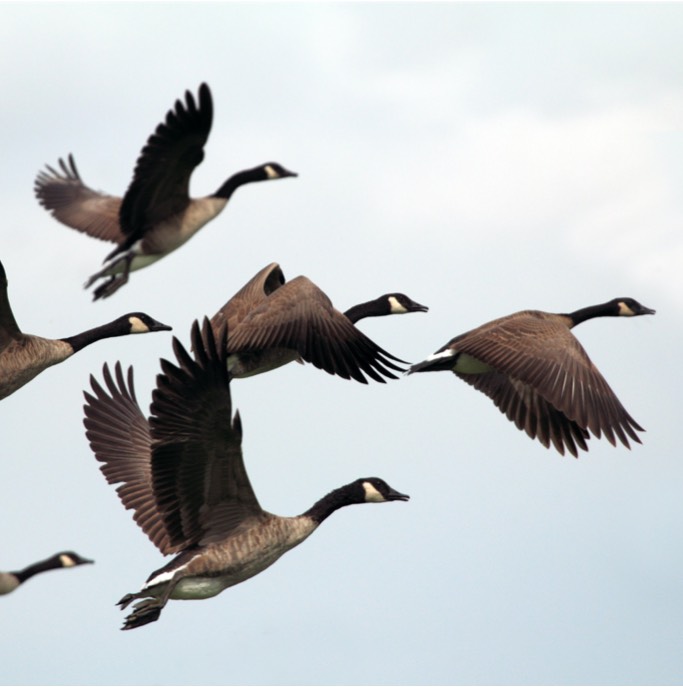 2014
Dundee Hills
Pinot Noir
Composed of the Rambouillet Vineyard and the Lillie's Vineyard, which frame the tasting room and create a diverse landscape, our Dundee Hills Pinot Noir is the true expression of the terroir we call home. Upon first smelling the wine, we are greeted with dusty rose petals, dark cherry and anise. There is a round creamy core on the palate with hints of citrus dancing on the feathery mid-palate, and a long bright finale.
2014 produced some extraordinary wines. Despite being a warmer growing season, the wines have excellent balance of acidity and sugar, and present a lighter body to the wine overall.